Ruud Ultra Series 16 SEER Air Handler featuring R-410A
Advanced Technology
The ECM Motor reduces electrical consumption while providing the selected amount of airflow over a wide variety of home comfort applications.
Low Humidity
In the cooling mode, the Air Handler can automatically adjust airflow to remove humidity for the air, resulting in a more comfortable home.
Electric Heat (optional)
The optional factory-installed electric heat has exclusive sheath-type electric heating elements for greater efficiency and reliability.
Watt Restrictor
For superior energy savings, our patented Watt Restrictor limits electrical heating uses to only the necessary amount needed to achieve your home comfort level.
Insulation
In the blower compartment, you'll find half-inch insulation to make operation more quiet. It's also mechanically retained to stay in place.
Adjustable Air Speed
Thanks to adjustable controls for the blower, your technician can precisely match airflow to the specific comfort requirements of your home.
Cooling Coil
The standard RCQC high efficiency cooling coil has copper tubing and aluminum fins for superior heat transfer. The "A" coil design provides improved refrigerant flow and performance, for great energy savings.
Durable Cabinet
The attractive, painted cabinet has double-wall steel construction and internal corner bracing for superior strength and rigidity.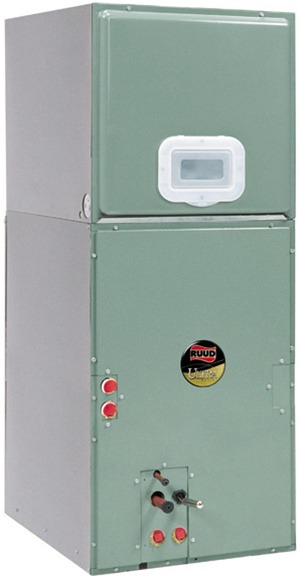 Specifications / Warranties
Parts Warranty: 10 Years
All Parts: 10 Years
Efficiency
SEER: 16
Documents